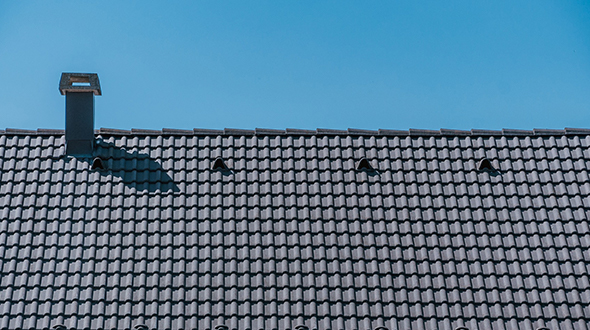 Need help determining which environmentally friendly roofing system to install on your building? Knowing what eco-friendly roofing options you have will help you avoid installing an inefficient roof that is harmful to the environment.
atlantacommercialroofingcontractors.com gathered essential information about several environmentally friendly roofing systems and their pros and cons.
What is Environmentally Friendly Roofing?
Eco-friendly, environmentally friendly, or sustainable roofing provides superior resistance to heat gains and losses, significantly lowering a home's energy costs. They also provide excellent durability, reducing expenses for repairs and replacement. Some sustainable roofs are painted white to reflect the Sun's energy, have gardens that promote further insulation and environmental friendliness, or have solar panels that produce clean energy. Some roofing systems are specially designed to capture rainwater for recycling or reuse. Consider the following environmentally friendly roofing systems and their pros and cons:
1. Slate and Clay Tiles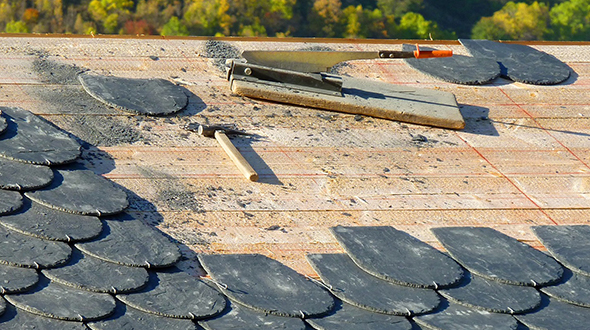 Slate makes a highly durable roof tile that can last hundreds of years. Several companies offer slate tiles, and some suppliers offer warranties lasting 80 to 100 years, which will likely outlast most of us.
Mining slate and transporting it to market is an energy-intensive process, but several slate roof tile manufacturers offer salvaged slate and clay roof tiles. Clay tiles also are a highly durable roofing material, although they won't last as long as slate.
Pros: Durability and Lifespan
Cons: Intensive mining and transportation
2. Cool (White) Roofing Systems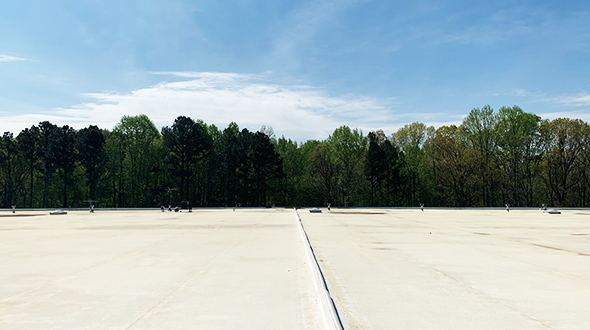 Cool roofs (among the fastest-growing segments of the commercial, industrial, and residential roofing industry) are a white gravel and white glue combination. The mixture efficiently reflects the Sun's energy, reducing the heat penetrating the structure and decreasing air conditioning needs (reducing electricity demands produced by coal-fired power plants). This reduces toxic mercury, acid gases, and atmospheric metal emissions.
However, cool roof installation costs are elevated. Also, cool roofs only provide these benefits in regions with elevated sunlight and heat. In high temperature and humid regions, mold can develop on cool roofing systems, potentially damaging the roofing system's appearance and performance.
Pros: Significantly reduces a structure's energy costs
Cons: Requires installation in regions with specific climate conditions
3. Rubber Roofing Material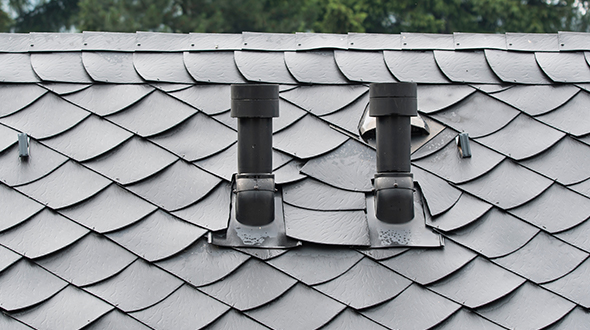 Reinforced rubber shingles are a popular recycled material made from used or discarded steel-belted radial tires. The recycled material is coated with ground slate, providing a unique texture, and can be produced in multiple colors. A striking advantage of this material is its long lifespan (typically 50+ years). Before quoting installation, you should first verify with your local code enforcement department that "rubber roofs" are permitted.
Pros: Durability and extended lifespan
Cons: May not be permitted in your region
4. Recycled Roofing Shingles
Perhaps the "greenest" of roofing products are shingles made from reclaimed waste materials, like plastic, rubber, or wood fiber. Various products are made from "clean" post-consumer waste, while others are from post-industrial waste. Recycled-material shingles are highly durable and have a good appearance.
Recycled-material roof shingles help divert waste from landfills and reduce the need to extract and process raw materials (lowering energy consumption and reducing pollution). Some of these products are fully recyclable, and many come with extended warranties. Some reclaimed products carry fire ratings that may reduce insurance rates.
Pros: Material production reduces waste in landfills and is highly durable
Cons: Elevated cost is the most significant concern for property owners
5. Solar Roofing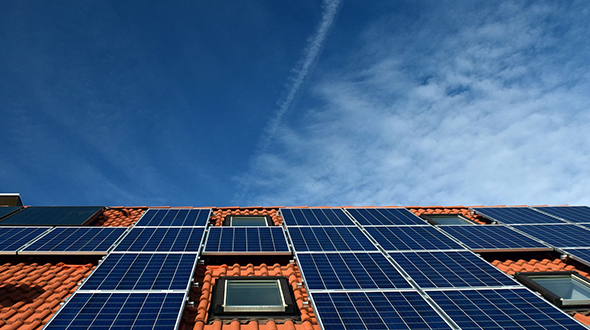 Solar roofing can be installed in multiple techniques, including:
Solar panels (solar panels require a reinforced roof to rest on)
Solar tiles are equipped with solar cells embedded into shingles and metal
Solar roofing absorbs sunlight, efficiently converting that energy into usable electricity. It is an eco-friendly roofing option that can significantly reduce energy bills. Since solar roofing relies on sunshine for energy generation, it does not contribute to air pollution.
Solar roofing's elevated cost often deters property owners from installing it (it can take 20+ years to recover installation and maintenance costs).
Pros: Highly eco-friendly, reduces energy bills
Cons: Elevated cost and this technology relies on sunlight, making it only viable in areas with sufficient sun exposure
Read more about why it's a good time to consider installing solar roofing systems at energy.gov/eere/solar/articles/replacing-your-roof-its-great-time-add-solar
6. Living (Green) Roofs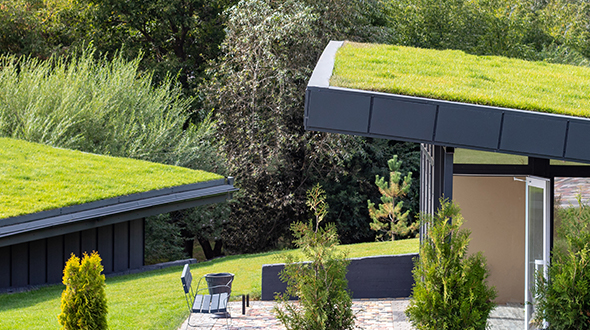 Living roofs convert rooftops into gardens, offering property owners an eco-friendly roofing option. These roofing systems moderate heat and clean the air in the area while reducing rainwater runoff. Green roofs are costly and require significant maintenance. The property's substructure will need additional support to handle the system's added weight.
Pros: Heat moderation, cleaner air
Cons: Elevated installation and substrate reinforcement cost
7. Standing Seam (Metal) Roof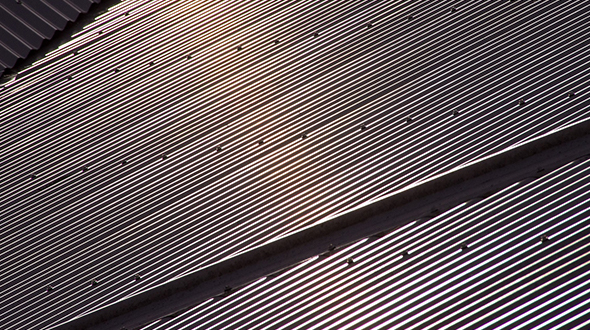 Metal roofs are an excellent eco-friendly option for reducing your structure's temperature due to their inherent reflective nature. Metal roofs are incredibly durable and can withstand the most severe natural elements. Like rubber roofs, metal roofs can last 50+ years and will require minimum maintenance over their lifespan.
Tip: You can make metal roofing even more eco-friendly by selecting a manufacturer that uses reclaimed material to produce metal roofing systems.
Pros: Durability, extended lifespan, and low-maintenance
Cons: Elevated installation and material costs, denting, and noise
Eco-Friendly Roofing
In this article, you discovered crucial information to help you decide which environmentally friendly roofing system to install on your commercial or residential structure.
A better understanding of eco-friendly roofing alternatives will help you protect your structure with the most environmentally appropriate and efficient roofing system.
Don't miss out on the benefits, state and federal monetary incentives, and contributions to the planet with an eco-friendly roofing solution.
Sources:
nps.gov/articles/roofing-shingles.htm
energy.gov/energysaver/cool-roofs
epa.gov/heatislands/using-green-roofs-reduce-heat-islands
ideaexchange.uakron.edu/cgi/viewcontent.cgi?article=2877&context=honors_research_projects
Atlanta Commercial Roofing Contractors
Atlanta
,
GA
(404) 220-9288