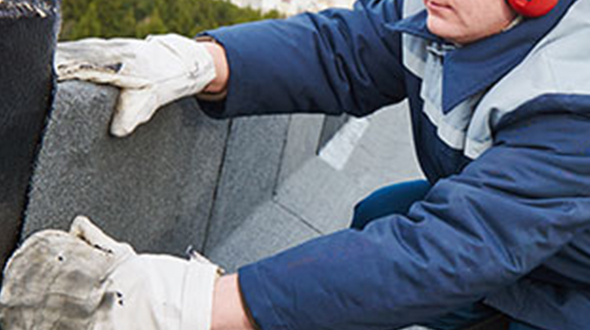 Need help understanding why there is a wall around your structure's roof? Knowing why parapet walls are necessary and what they do will help you better appreciate their cost and maintenance.
atlantacommercialroofingcontractors.com gathered essential information about what a parapet wall is, the types of parapet walls, why they are built around a roofing system, and how they drain water from a roof.
What is a Parapet Wall
Parapet walls are typically short and thin walls constructed at the edges of a building's roof, preferably around its perimeter. A parapet wall can be constructed as a balustrade or other architectural shapes. Parapets can also be found in houses, bridges, walkways, balconies, and other elevated surfaces.
Parapet walls are principally found on flat roofs, extending the vertical wall at the side of a house or building past the roofline. They're usually required when you want the roof to double as a terrace, balcony, facilities area, or walkway, helping to keep the area as safe and protected as possible.
Types of Parapet Walls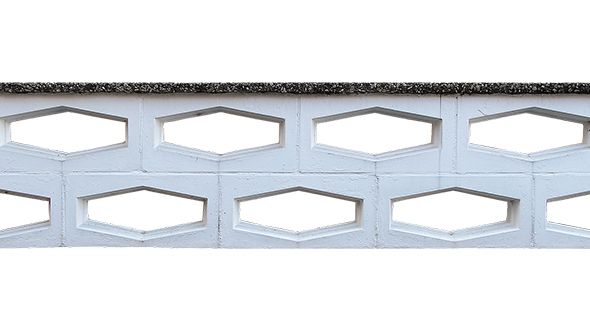 A parapet wall can be constructed using materials like reinforced cement concrete, brick, steel, aluminum, glass, etc. Consider the following:
Plain Parapet Walls – These are nothing more than a vertical extension of the wall at the edge of a roofing system. It is a general type of parapet wall specifically designed and constructed for safety concerns.
Perforated Parapet Walls – A perforated parapet wall is also an extension of the wall like a plain parapet, but the extended wall portion is perforated with different-sized and shaped openings complimenting the aesthetic appearance of the structure.
Embattled Parapet Walls – These parapets harken back to the olden days, especially used for castles, forts, etc. Alternative low and raised portions and strategic perforations are provided in the parapet. Archers typically used these perforations to shoot arrows through in a castle's defense.
Note: Their beautiful appearance and uniqueness have them being constructed around modern structures to enhance their aesthetic appeal.
Paneled Parapet Walls – These parapet walls are similar to plain parapets but are ornamented with panel designs on the outside of the parapet wall.
Sloped Parapet Wall – Sloped parapet walls are used for sloped roof structures like industrial constructions, trussed structures, etc.
Stepped Parapet Wall – These parapet walls are also used for inclined roofing systems. The parapet wall is typically built in a staircase-type (step) design.
Flat Parapet Wall – Flat parapet walls are typically recommended for flat roofs.
Arched Parapet Wall – Curved or arched parapet walls are recommended for flat and inclined roofs.
Parapet walls have multiple significant purposes, including the following:
To prevent dust and debris from collecting on the rooftop or getting into the HVAC system.
To prevent any gathered debris on the rooftop from falling.
To avoid high wind loads from severely impacting or damaging the enclosed roofing system.
To provide an aesthetic look to a structure, typically increasing its curb appeal.
Sufficiently tall parapet walls provide permanent safety protection for people when on a rooftop (inspections, maintenance, and equipment servicing) and on bridges to keep vehicles from falling or driving off the bridge.
To hide and prevent any equipment or machinery from ruining the structure's aesthetics or falling off the rooftop.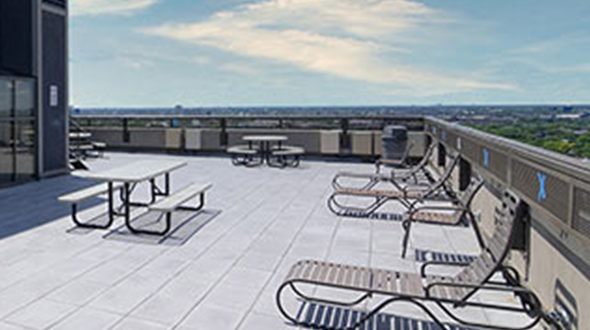 Note: Parapet walls are typically part of a structure's original design.
How Do Parapet Walls Drain?
Scuppers. Roof scuppers are rectangular outlets in a parapet wall at a roof's edge that function as a drainage device. Scuppers allow water to freely drain through an opening in a roof's edge and are one of the most common and effective ways flat roofs drain.
Note: Scuppers are typically used in conjunction with gutters and downspouts to divert water to a desired location.
Parapet Wall
In this article, you discovered what a parapet wall is, different types of parapet walls, and how they protect a roofing system and people.
Understanding why your roof requires a parapet wall will help you better appreciate the associated construction cost and maintenance.
Improperly installed and maintained parapet walls can create a severe hazard for anyone on your roof, permit extensive wind and storm damage, and prevent your roof from properly shedding water.
Sources:
cdc.gov/niosh/docs/2014-108/pdfs/2014-108.pdf
osha.asu.edu/Resources/Documents/NIOSH2014-108.pdf
ehss.vt.edu/programs/FAL_general.php
copper.org/applications/architecture/arch_dhb/arch-details/gutters_downspouts/scuppers.html
Atlanta Commercial Roofing Contractors
Atlanta
,
GA
(404) 220-9288