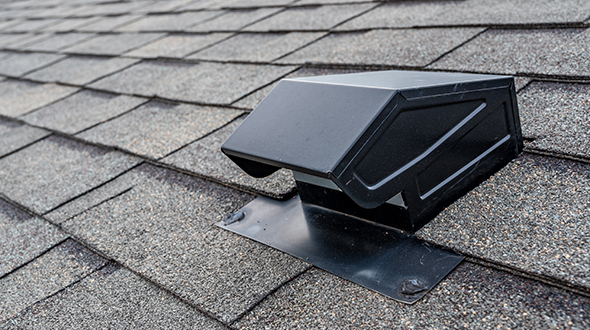 Need help figuring out if your roof or attic has anything to do with why your home overheats during sunny, hot days? Understanding why your roof's ventilation is crucial to its lifespan and your home's comfort will help ensure it is properly ventilated.
atlantacommercialroofingcontractors.com gathered essential information about roof ventilation, what it is, and why it is a necessary component of your roofing system.
What is Roofing Ventilation?
Roof ventilation is a combined system of intake and exhaust vents providing air circulation to keep the atmosphere inside a home comfortable. Without adequate in and out passages in roof ventilation, hot air gets trapped within your home, causing multiple problems for your property (especially its roofing system).
How to Ventilate a Roof
Roof vents are typically installed at a roof's peak, where the internal air rises naturally. Adding roof vents to your attic ensures warm, moist air can escape, preventing heat buildup and condensation. Like other roof components, you should periodically check your roof vents to ensure they are debris free.
How Many Roof Vents Should a House Have?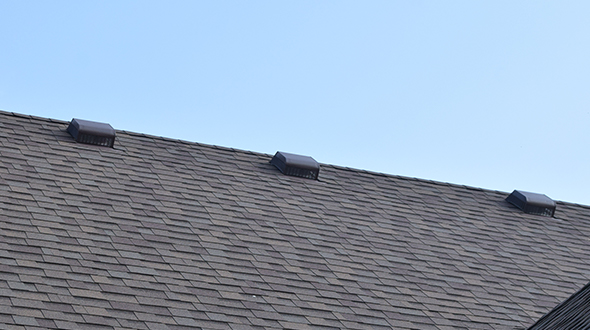 As a general guideline, your roof needs one square foot of vent for every 300 square feet of ceiling space (if your roof has a vapor barrier). If not, your roof should have one square foot of vent for every 150 square feet of ceiling space.
What Happens When a Roof is Not Ventilated?
Poor or non-existent roof or attic ventilation can cause attic temperatures to reach or exceed 150 degrees in summer. These high temperatures can lead to damaged shingles and other roofing materials, a buildup of condensation, and mold or mildew development. Some signs that your roof is improperly ventilated include the following:
Excessive moisture in the attic
Excessive temperatures inside your home
Visible (often premature) roof damage from moisture
Ice dams form in the winter months
Visible damage from moisture inside the home
Dry rot of roofing components
A maintenance program, including periodic roof inspections, can help you detect these issues early or prevent them altogether.
Tip: Contract a professional roofer to ensure that your roof's ventilation is installed properly and is functioning as it should.
Should I Cover Roof Vents in the Winter?
No. You should leave your roof vents open during the winter months. During the winter, roof ventilation works to keep temperatures even. Closing your roof's vents makes the attic space too warm and dry – dangerous conditions favoring mold and pests.
Can Rain Come in Through Roof Vents?
Yes. Some roof vents sit flat to the roof, with a "mushroom" hood and unprotected sides. On occasion, hard driving rain with strong wind will cause roof vents to leak. If your roof vent leaks during severe rainy weather, the rain may be wind-driven under the hood and into the vent.
Are Powered Roof Vents Worth the Investment?
Yes and no. While powered attic ventilators can offer some relief in the summer, how they do it is often not ideal or cost-effective. They can steal air from the home's conditioned space, forcing air conditioning units to work harder, use more energy, and significantly increase utility bills.
Roof Vent Types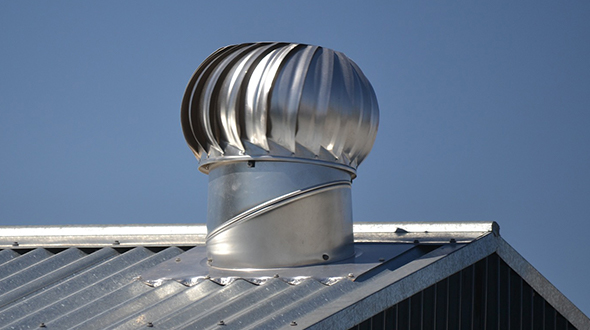 The best roof ventilation systems extend the life of your roof and help lower your home's energy bills. Different roof vents are more effective than others, but each type of vent has the essential task of either removing air from your attic (exhaust) or bringing fresh air in (intake). Consider the following roof vent types:
Ridge vents (most common exhaust)
Soffit vents (most popular for intake)
Off ridge vents
Roof turbines (whirlybird ventilation)
Box vents (louver vents)
Gable vents
Hard-wired (powered vents)
Solar-powered vents
Cupola vents
Roof vents are typically classified as exhaust or intake vents. Consider the following:
Exhaust Vents – Because hot air rises, exhaust vents are typically placed towards the roof line's top. The most common exhaust vents used for modern roofing systems are ridge vents.
Intake Vents – Cooler air comes into your attic through intake vents placed lower on the roof line than its exhaust vents. Because cooler air enters underneath hot air (and because hot air rises), intake ventilation helps push hot air out of the attic.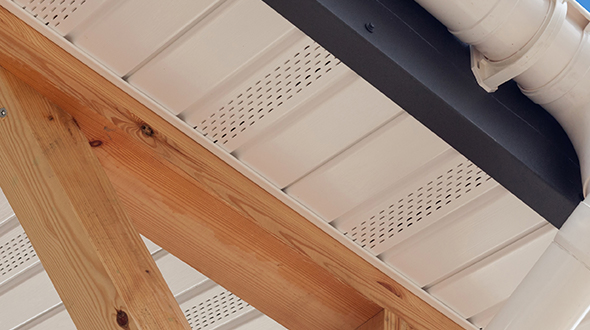 How Much Does Roof Vent Installation Cost?
Roof vent installation costs can range from $300 to $1,000 (labor and materials). Prices may vary depending on the type of vent and if it is installed during or post-roof installation.
Tip: As material pricing is subject to supply and demand, inflation, etc., consult your professional roofer for the most current material and labor pricing.
Roof Ventilation
In this article, you discovered essential information on roofing ventilation and why it is necessary for your roofing system's longevity and ability to maintain cool temperatures in your home.
Knowing why roof ventilation is so crucial will help you ensure it is installed correctly, extending your roof's lifespan and causing less demand on your air conditioning system.
Allowing your roof to go improperly ventilated will result in damaged roofing material, a buildup of condensation in your attic, and intolerable temperatures in your home.
Sources:
energystar.gov/campaign/seal_insulate/do_it_yourself_guide/about_attic_ventilation
fema.gov/sites/default/files/documents/fema_p-737-vents-technical-fact-sheet-8.pdf
advancedenergy.org/2019/10/01/are-power-attic-ventilators-smart-to-use/
iibec.org/attic-ventilation-101/
Atlanta Commercial Roofing Contractors
Atlanta
,
GA
(404) 220-9288