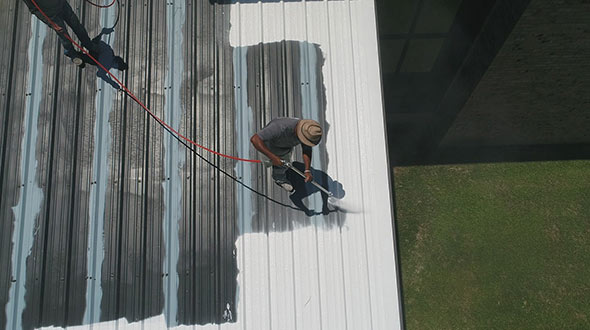 Without a protective coating your roofing system may deteriorate prematurely and lead to repairs that can be avoided. By applying a butyl elastomeric roof coating, you are providing your roof with superior resistance to the elements and severe weather.
atlantacommercialroofingcontractors.com gathered information about the definition, application, and advantages of butyl elastomeric roof coatings.
What Is A Butyl Elastomeric Roof Coating
A butyl elastomeric roof coating is a liquid sealant applied to the entirety of your flat, metal roof, or single-ply membrane roofing system. This sealant is highly effective at preserving and protecting your roofing system from the elements, while substantially extending the life of your roof.
Isobutylene was discovered by Michael Faraday in 1825 and developed into butyl rubber by William Sparks and Robert Thomas in 1937. Currently, the majority of the global supply of butyl rubber is being produced by two companies. ExxonMobil and Polymer Corporation.
Butyl is a synthetic rubber, or elastomer, that is impermeable to air and possesses excellent flex properties. Besides being made into a liquid to weatherproof your roofing system, butyl is also used as or to make:
• Solvents
• Adhesives
• Fiber Optic Compounds
• Fuel Additives
• Speakers and Audio Equipment
• Gas Masks
• Sporting Equipment
• Tire Inner liners and Innertubes
• Window Insulation
• Gloves
• Chewing Gum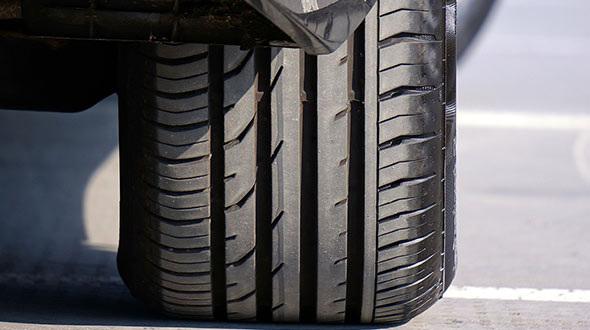 The versatility of butyl is unquestionable, and its flex properties, when applied as a roof coating, make it an ideal protective addition to almost any roofing system.
What Are The Advantages of A Butyl Elastomeric Roof Coating
After investing in a new roof or repairing an existing roof, the need for protecting that investment becomes apparent. The advantages of applying a butyl elastomeric roof coating include:
• Once applied, it is a seamless, durable membrane.
• Completely waterproof
• Excellent flex/elongation properties
• Resists cracking from shrinkage
• Withstands ponding in low slope roofs
• Excellent adhesion to multiple substrates
• Reduces building cooling/heating costs
• Reflects UV rays, preventing premature degradation
• The coating can come with pesticides and mildewcides
• Can stop weathered roofing systems from leaking and further degrading
As this coating is applied to the entirety of a roofing system, it protects the roofing material, flashing, pitch pans, penetrations, and joints. By creating a watertight and element repelling coating, the life of the roof can far exceed expectations. This makes butyl an ideal restoration solution for nearly all commercial roofing substrates. A butyl elastomeric roof coating can be applied to the following commercial roofing substrates:
• Metal
• Modified Bitumen
• Built-Up Roofing (BUR)
• Polyurethane Foam
• Single-Ply (TPO, PVC, EPDM)
• Concrete
Furthermore, once the coating is applied, it will provide superior resistance against most weather conditions. Because it acts similarly to rubber, it stretches when temperatures rise and returns to its original shape as it gets colder. This is how a butyl elastomeric coating resists cracking.
How Is A Butyl Elastomeric Coating Installed
Here's an overview of how a butyl elastomeric coating is installed on a roof:
1. The roof must be dry, clean, and free of oil, grease, or dirt. Any previous coatings or paint peeling from their surface should be removed.
2. All seams, joints, trim, hardware, and fastening points are hand-painted with a brush to ensure complete coverage and protection.
3. Larger spaces are covered using sprayers or rollers
Typically, more than one coat of butyl is applied to the roofing system for better adhesion and coverage.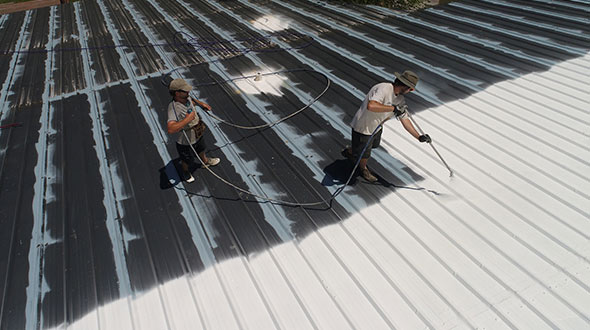 Does A Butyl Elastomeric Coating Require Maintenance
Yes. To maintain the seal – created by the coating – and ensure your roofing system's longevity, periodic maintenance and cleaning are highly recommended.
Immediately after the following events impact your roof, a professional roofing company should be called to inspect your roof and make any necessary repairs:
• Tornadoes
• Hurricanes
• Hail storms
• Lightning strikes
• Earthquakes
• Long periods of extreme temperature fluctuations
• Vehicle or tree impacts to your building
• Animals nesting
• Insect infestation
Your roof (with or without a butyl elastomeric coating) should be inspected twice annually, once during mid to late fall, and again in late winter or early spring. This inspection/maintenance schedule will help detect and prevent small issues from becoming expensive problems down the road.
Butyl Elastomeric Roof Coating
In this article you discovered what a butyl elastomeric roof coating is, its advantages, and its application.
By installing a butyl elastomeric roof coating on your newly installed or current roofing system, you are providing an extra layer of defense to your commercial property, and extending the life of your roofing system by countless years.
Leaving your roofing system fully exposed to the elements can result in its premature failure and costly repair or replacement.
Sources:
academia.edu/12098985/Exxon_butyl_rubber_compounding_and_applications_manual
pslc.ws/mactest/pib.htm
0-pubchem.ncbi.nlm.nih.gov.mypanther-lib.pvamu.edu/compound/Butyl%20rubber#section=Information-Sources
rci-online.org/wp-content/uploads/2001-05-schaak.pdf