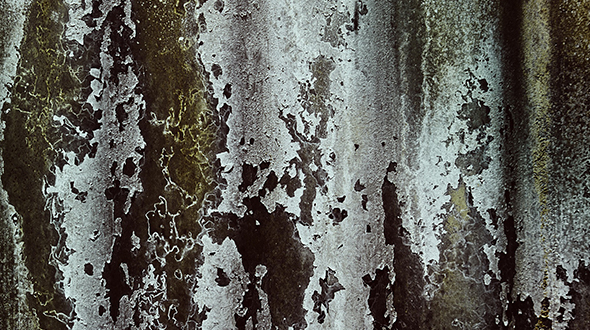 Prevent equipment damage, electrical issues, or property damage when your metal roof starts leaking. Knowing how to identify the causes of a leaking metal roof will help you promptly get it repaired.
atlantacommercialroofingcontractors.com gathered the following information about why commercial metal roofing may start to leak and how to get it repaired.
What Causes a Metal Roof to Leak?
When correctly installed, a commercial metal roof can last 40 to 70 years if properly maintained. The following are potential reasons your commercial metal roofing system has sprung a leak and how to fix it:
1. Your Roof is Aging
Over time your roof may leak due to the relentless contracting and expansion from temperature fluctuations, and damages can occur from severe weather events. Such damages may include:
Lifted or contorted roofing panels
Damage from debris blown onto the roof
Improper foot traffic
As time goes by, such problems will arise. While metal roofing systems are built to resist wear, they still become vulnerable as they age.
Your roofing system should be inspected (ideally) twice per year – once in spring and again in late fall. These inspections help you detect damages from blisteringly hot summer and freezing cold winter weather.
Performing these inspections will undoubtedly extend your roofing system's lifespan. They will also give you far advance notice of when you should begin planning its replacement. Read more about repair and replacement options at atlantacommercialroofingcontractors.com/repair-or-replace/
2. Metal Roofing Screws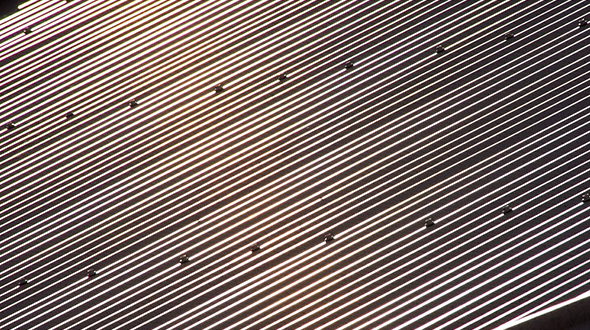 The screws used to install metal roofs are unique in that they are secured by a rubber gasket just under the screw's head. This gasket forms a water-tight seal between the roofing panel and the screw. It's a simple design that does a great job at keeping water from penetrating your metal roofing system.
There are many ways roofing screws can fail. This is why it's so vital to contract the most qualified roofing experts when installing or repairing your roofing system. Common roofing screw failures may include:
Misaligned screws (creates a hole beneath the screw with no pressure to form a seal)
Under-driven screws (leaves no pressure to form a water-tight seal with the gasket)
Over-driven screws (applies too much pressure causing damage to the panel and renders the gasket ineffective)
The only way to accurately identify leaky roofing screws is by performing a detailed visual inspection. Even if your metal roofing screws were driven correctly, it's still wise to have them inspected every few years, as they can loosen with time from wind, vibrations, shifting, and contractions.
This issue perfectly underscores the absolute necessity of maintaining a maintenance agreement with a reputable commercial roofing company. Read more about commercial roofing maintenance programs at atlantacommercialroofingcontractors.com/maintenance-programs-services/
3. Flashing Damage/Degradation
Your metal roofing system is most vulnerable wherever flashing is used to seal overlaps, penetrations, and transitions. This results from the material used to create the seal being damaged by the constant moving, vibrations, or expanding and contracting of the metal roof panels.
To prevent this sort of leak, a sealant or butyl tape is recommended to seal joints, penetrations, and overlaps. Only a sealant or tape product designed specifically for metal roofs should be used. Typical silicone caulking (frequently utilized as a sealant in other types of roofing systems) won't always adhere to metal roof surfaces and likely will not maintain its seal.
4. Curb Flashing Challenges
On commercial metal roofing systems, you will find HVAC units usually sitting on curbs. Installing metal roof panels is a relatively straightforward process, but it's the flashing that will present a challenge to your roofer. HVAC systems offer little to no room for mistakes or poor installment when applying this flashing and ultimately keeping a curb dry.
The uphill side of curbs and the two upper corners of the curb flashing are the more challenging areas, especially on more massive HVAC units. Water often gets trapped behind the unit and pools behind the flashing, eventually eroding sealants and causing leaks to begin.
This issue is most often treated by resealing the area or applying more tape. The more efficient way to solve this type of malfunction is to remove the affected panels and start over.
5. Seam and Overlap Leaks
Seams created where 2 sheets of metal roofing overlap one another will often leak due to a condition referred to as capillary draw. Capillary Draw happens when water can incredibly travel uphill in the small space between two tightly joined metal sheets.
An appropriate sealant or butyl tape between the two metal sheets can interrupt the capillary draw condition. However, if not used correctly, the sealant or tape may make leaks worse than before.
Restrict Access to Your Roofing System
A word of caution – Do not walk on your metal roof unless you know where you are stepping and what you are doing.
You can do more damage to your metal roof by walking on it without knowing what you are doing than any good you might do by checking the roof's condition.
Metal roofing systems can be extremely slippery when damp, moist, or wet causing a severe slip hazard. And debris on your shoes can severely scratch/damage the finish and integrity of your metal roof. It's better to leave that all to your roofing professionals.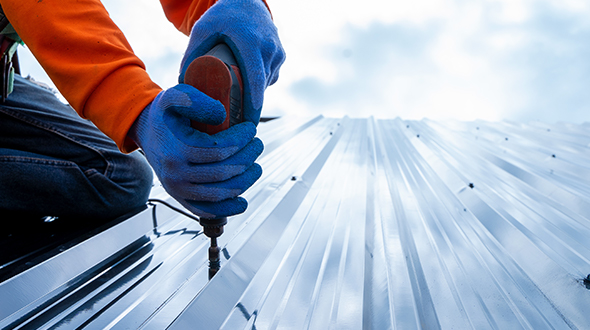 Commercial Metal Roof Leaks and Repairs
In this article, you discovered multiple reasons a commercial metal roofing system may be leaking, common flashing challenges, and how to stop these leaks.
Knowing how to identify, stop, and prevent roof leaks in your metal roofing system will help you extend its lifespan potentially by decades.
Allowing your metal roof to fall into disrepair may cause costly structural damages, company equipment damage, and catastrophic roof failure.
Sources:
nasdonline.org/static_content/documents/2030/d001498.pdf
apps.floridadisaster.org/hrg/downloads/metal_roof_checklist.pdf
ssrma.org/resources/managerresources/resourcesmaintenance/common-metal-repair-procedures/