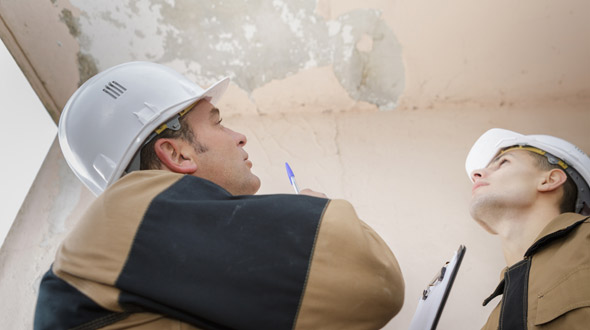 The materials, and equipment found on a commercial roof are susceptible to the elements, leaks and costly damage. Taking measures to fix and prevent that damage, can save a ton of money and dramatically extend the life of your commercial roofing system.
atlantacommercialroofingcontractors.com gathered information about 3 common commercial roof leak causes, solutions, and how to prevent them altogether.
Commercial Roofing Penetration and Leaks
Industry-wide, the most common roofing complaints are for leaking roofing systems. Commercial roof penetrations are often the culprit and may include vent pipes, drains, wiring connections, or any related equipment that creates an opening or hole in the roofing system.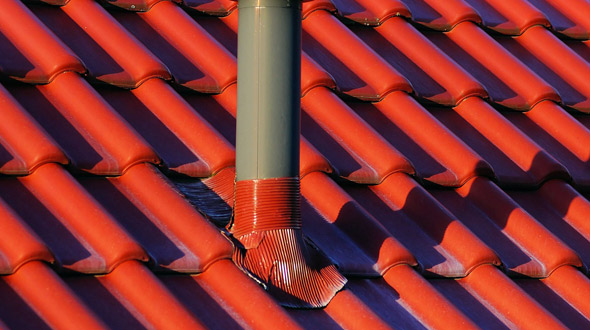 Cause – Leaks generally occur around the penetration or joint, and when its waterproofing (flashing, pitch pans, etc.) are poorly or improperly installed. However, severe weather events and nuisance wildlife can compromise the integrity of the installation.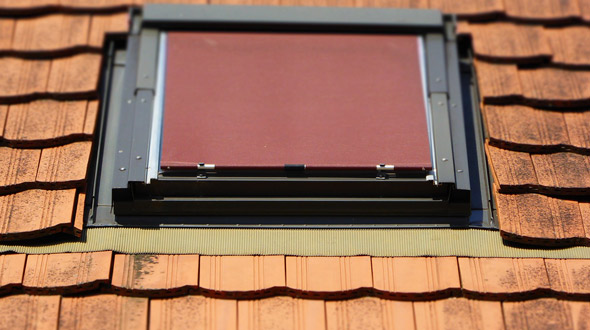 Solution – After discovering which penetration is causing the leak, one of the following should be repaired or replaced:
• Flashing – The waterproof layer of material keeping water from leaking through joints, vents, or appliance connection points. Read more about Types and Purpose of Commercial Roof Flashing at atlantacommercialroofingcontractors.com/types-purpose-flashing/
• Pitch Pans – Used as sealants around rooftop penetrations and pipes exiting through a roof.
Depending on the roofing system, the combination of a pitch pan and flashing may be necessary to seal the penetration.
Make sure to verify that the object penetrating the roofing system is firmly held in place. The slightest vibration or movement over time will cancel out even the best waterproofing, allowing water into your property.
Poor Commercial Roofing System Installation (Bad Contractor)
If your roofing system was poorly installed, you can expect to experience everything from minor/major leaks, and partial or complete failure if your contractor neglected quality control checks, manufacturers guidelines, or necessary procedures.
Cause – Poor commercial roofing installations are generally the result of inexperienced, unqualified, or negligent contractors who cut corners, rush through installations, and neglect manufacturers and general safety guidelines.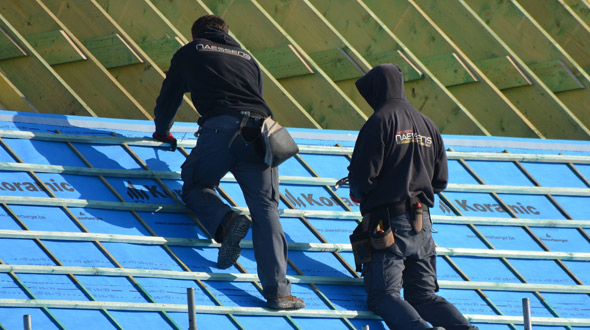 Solution – Use strict guidelines when vetting roofing contractors to repair or replace a roofing system. To qualify a roofing company, do the following:
• Check the company's references.
• Visit locations of their previous installations.
• Read through their online reviews.
• Search for complaints and resolutions through the Better Business Bureau at bbb.org.
• Verify the company's license to operate in your city.
• Request proof of insurance coverage.
• (Once contracted) Request copies of all permits attained to allow the lawful repair or replacement of your roofing system.
• Request information about their warranty policy.
Reputable roofing contractors will make all of this readily available for your review.
If you suspect that your roof was poorly installed, have it inspected and thoroughly documented to hold the roofing company accountable for the repair or replacement of their faulty work.
You can learn more about common Mistakes that Most Roofers Won't Tell You by visiting atlantacommercialroofingcontractors.com/15-mistakes-roofers-wont-tell-you/
Commercial Roofing System Scrapes, Punctures, and Holes
TPO, EPDM, and PVC membrane systems are vulnerable to being scraped, punctured, and developing holes that go unnoticed until severe damage has occurred.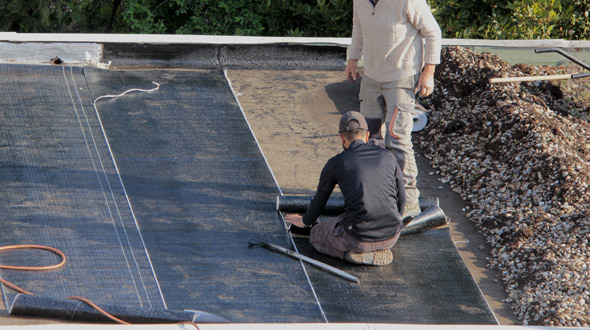 Cause – The causes for scrapes, punctures, and holes in your roofing system may include:
• Storm Debris
• Foot Traffic
• Equipment Maintenance, Repair, and Replacement
• Wildlife
• Poor Roof Installation
• Defective Material
• Inferior Quality Repairs or Patchwork
Over time, this type of damage can lead to rotting or destabilizing your roofing system's support structure. This can result in catastrophic loss if it leads to a complete roofing system failure.
Solution – The following measures will help prevent scrapes, punctures, and holes from causing significant damages to your building:
• Install raised walkways, rooftop pavers, or walk pads from roof access points to machinery and equipment.
• Have pathways reinforced where walkways are not possible.
• Schedule thorough inspections after equipment maintenance, severe weather events, or the discovery of wildlife activity.
• Restrict roof access to maintenance and technical crew members.
• Have the roof inspected annually for signs of shrinkage, expansion, weathering, or other signs of trouble.
If left unmanaged, this type of damage has the potential to void the manufacturers and maintenance warranties.
When having your roof repaired, the expansion and contraction of materials from temperature and weather conditions must be taken into account. In many cases, the source of a leaky roof is the poor or inadequate repair of a previous issue.
Leaky Roof Prevention
Among the best measures of leak prevention for a roofing system is not to ignore it. Routine inspections and a roof maintenance plan are far less costly than a partial or total roof replacement.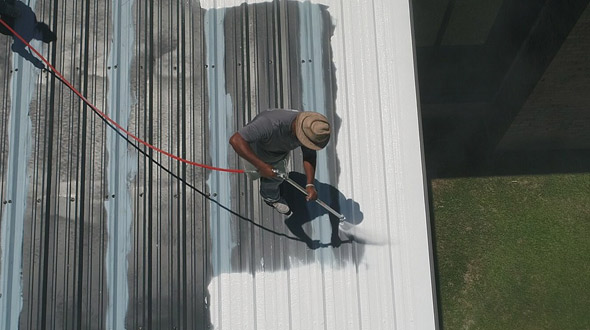 Take immediate action when damage occurs. Problems with roofing systems don't go away on their own, and are exacerbated when avoided or repairs are delayed.
Commercial Roof Leaks
If you don't know how to address these common leaky roof issues, your building could be severely compromised and require extensive repairs well before its time.
In this article, you discovered 3 common leaky roof scenarios, what causes them, and how to quickly solve them.
Allowing problems with your leaking roof to persist will lead to structural damages, rot, mold, mildew, and very costly repairs. In the case of roofing systems, everything you can do to fix and prevent leaks is far less expensive than repairing structural damage to the building or having to replace your roof entirely.
Sources:
https://www.copper.org/applications/architecture/arch_dhb/arch-details/flashings_copings/roof_penetrations.html
https://www.nachi.org/roofs.htm